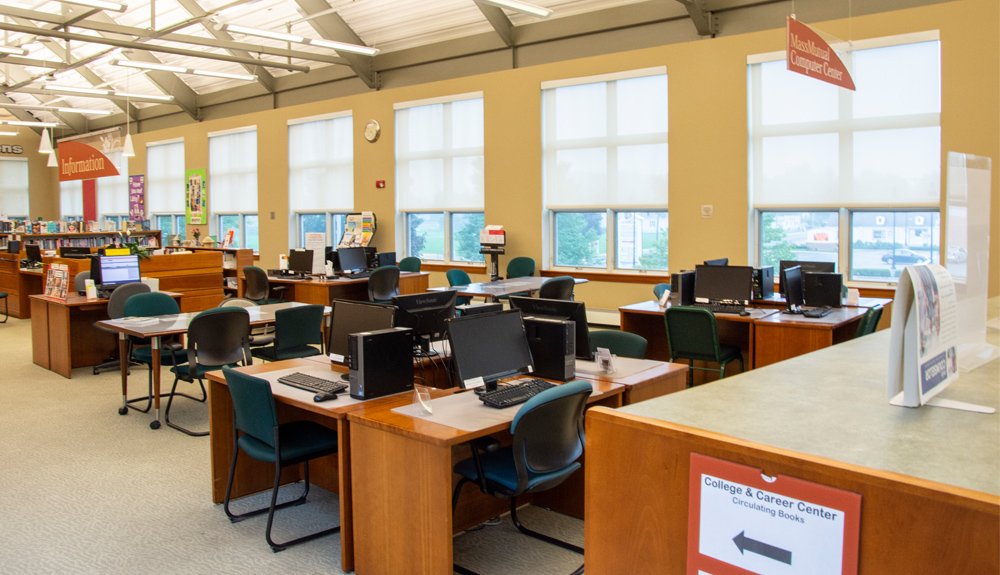 Monday – Wednesday 9:30 – 8:00 pm.
Thursday & Friday 9:30 – 5:00 pm.
Saturday 9:30 – 4:00 pm.
Great Decisions, America's largest discussion program on world affairs will begin on Tuesday February 5th at 6:00 pm.  The first two topics are
Refugees and Global Migration on February 5th
 The Middle East on February 19th.
Please join us for a lively and informative discussion. Copies of the briefing book can be checked out at the Circulation Desk.  
Funding for Great Decisions is provided by the Anastasia N. Manitsas Memorial Speaker Fund
The Hate U Give Rated PG-13.This movie is based on the popular YA novel.  It follows events in the life of a 16-year-old black girl, Starr Carter, who is drawn to activism after she witnesses the police shooting of a childhood friend.
Venom Rated PG-13. Investigative journalist Eddie Brock attempts a comeback following a scandal, but accidentally becomes the host of an alien symbiote that gives him a violent super alter-ego. Soon, he must rely on his newfound powers to protect the world from a shadowy organization looking for a symbiote of their own.
February 1st – March 15th
Help us, along with the Boston Bruins, collect new PJ's for local kids in need. All donations will be eligible to win a Charlie McAvoy signed hockey puck.
Join us on Tuesday, February 19th for a special PJ night. Bring in a NEW pair of PJ's, listen to stories about hockey, and be entered to win 4 tickets to the Springfield Falcons.