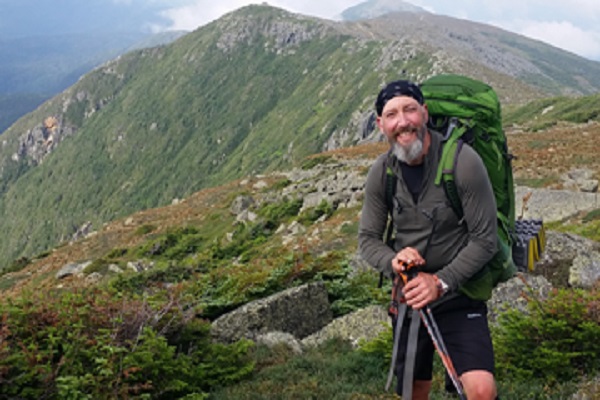 Tuesday, July 30
6:30 – 8:00 pm
Come hear the story of a modern day adventure, hiking the Appalachian Trail and camping under the stars. Sam Ducharme is the author of "Sole Searching on the Appalachian Trail". During his 6 month journey he documented the rugged beauty of the Appalachian Mountains, the wildlife, the hardships encountered on the trail, as well as the people, culture and humanity at its finest. Come join him as he takes you through the trail towns, over the mountaintops and through the backcountry.
Sponsored by the Friends
No registration required.
Receive a scratch ticket when you check out a book or audiobook (limit one scratch ticket per day).  Every ticket is a winner! Prizes include gift cards, movie tickets, laptop stickers, candy, and more.
All scratch tickets may be entered into the Grand Prize Drawing for a $50 Amazon gift card.
**Earn additional tickets for the Grand Prize Drawing**
Book Review – Submit a short (5 sentences) book review ONLINE for any book you've read. Each review automatically earns one prize drawing ticket and there is no limit to the number of book reviews that may be submitted.
Teen Library Scavenger Hunt – Teens may also earn a prize drawing ticket for the Grand Prize by completing a Teen Library Scavenger Hunt. Stop by the Information Desk to pick up a scavenger hunt form.
Register | Read | Win
Summer Reading Program—June 17th—August 3rd
A UNIVERSE OF STORIES
Read, be read to, or listen to a book!
For a chance to win amazing prizes, participate in weekly games & activities, AND enjoy wonderful programs. For kids of all ages!
Register now and date your reading back to June 17th
Must be registered to attend our Summer Reading Programs